Tango Flow
Dancer as Musician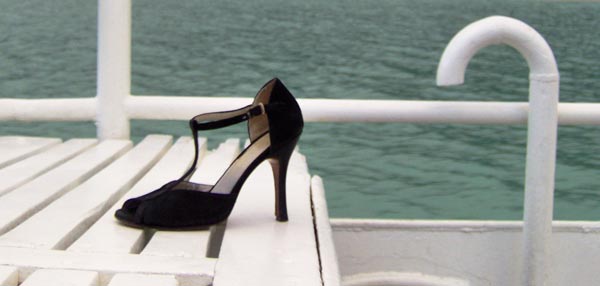 Image Copyright © 2009 Heather Yonker.
Tango lessons with
Heather Yonker
and
Tom Rice
Madison, Wisconsin
Javier Antar Lessons – Friday, March 22, through Sunday, March 24, 2013.
Dancing with Javier is like being in some kind of musical cloud, the lightness of air, but with the clarity in marking that leaves no doubt or apprehension, all with impeccable musicality. Intention flowing forward, clearly initiated from being 100% present in his body, rooted inside the music and culture-Tango Argentino! We are privileged to have this level of professionalism available to us. Javier is not only a great dancer but a clear and practical teacher with a terrific sense of humor! – Heather
Private lessons are available Friday, Saturday, or Sunday whenever the schedule is free.
Saturday 2:00 pm
Walk This Way! Powerwalk review, linked with alternative tactics for moving across the floor quickly, as a musical response. In between classes there will be an open discussion about style in tango. Myth and mystic about differentiating what people call milonguero, salon and nuevo
Saturday 3:30 pm
Center of my World! Axis and all things around it. Simple, elegant options that promote reinforcing skills in maintaining axis, both individual and shared. Cultivating very comfortable dancing.
Sunday 2:00 pm
Get Down on It! Milonga. Get on top of it. Respond on top of the beat. Adjust your physical and musical response time when switching from tango to milonga. Let it show on the inside and outside that you're dancing milonga.
Sunday 4:00 pm
The Look! Javier leads Heather's weekly Tango training and maintenance. Instructor's choice 4-5. Practica from 5-7 with small and friendly adjustments to habits that impede comfort and aesthetics.
I've come to think of Kara Wenham and Javier Antar as our role models and primary influence. They return regularly to support and nurture our tango hearts and dancing community, providing an important consistency in method and intention toward excellence. Don't miss the opportunity to connect. xo H
All classes at Salon d'H, 5 Wynbrook Circle, Madison, WI 53704.
Group classes $25 each or 3 for $60. Sunday training and maintenance practica $20 (this week only) or free for anyone who commits to 8 weeks in April and May, $45 in advance, maintaining and practicing the principles with Heather at Salon H on Sundays.
Clothing should allow free movement and shoes should have clean soles that pivot easily on a wood floor.
Contacts
Heather Yonker is a musician, composer, and dancer. In Buenos Aires for 15 months, she studied tango, the music and the dance, with well-known professionals Pepe Motta, Alberto Chaimu, Norberto Esbrez (El Pulpo), Fabian Salas, Gustavo Naveira, and others. Contact Heather at heather@tangoflow.net.
Tom Rice started dancing at age 42 and can't stop; it's now been more than 25 years. He has danced ballroom, ballet, jazz, African, tango, and tap. Marek Szotkowski and Kara Wenham have been his main tango teachers. Contact Tom at tom@tangoflow.net.
More Resources
Some videos of Kara Wenham and Javier Antar: Nocturne NYC - 4/2010, Festival Artetango 2010, and Catania 1.
The Madison Tango Society has information about all things tango in Madison, Wisconsin.